Most people who have an interest in cars will be aware of the escalating prices achieved for specific vehicles at recent auctions. While it appears to be common knowledge that high-end cars change hands frequently, their prices and to whom they are sold usually remain undisclosed. Hence the most accurate way of gain an understanding of the value of worlds' most desirable automobiles is to examine auction results. The following list comprises the cars that have achieved the highest prices at auction. These prices have been adjusted to account for inflation and are expressed in 2015 US dollar values.
| | | | | | | |
| --- | --- | --- | --- | --- | --- | --- |
| Ranking | Marque/ Model | Year | Chassis Number | Auction House | Year Sold | Sum Achieved |
| 1 | Ferrari 250 GTO | 1962 | 3851 GT | Bonhams | 2014 | $38 098 000 |
| 2 | Ferrari 335 S | 1957 | 0674 | Artcurial | 2016 | $35 711 000 |
| 3 | Mercedes Benz W196 | 1954 | 19601000006/54 | Bonhams | 2013 | $30 069 000 |
| 4 | Ferrari 290 MM | 1956 | 0626 | RM Sothebys | 2015 | $28 050 000 |
| 5 | Ferrari 275 GTB/4 NART Spider | 2013 | 10709 | RM Sothebys | 1967 | $27 000 000 |
| 6 | Ferrari 275 GTB/C Speciale | 1964 | 06701 | RM Sothebys | 2014 | $26 400 000 |
| 7 | Bugatti Type 41 Royale Kellner | 1932 | 41141 | Christies | 1987 | $20 412 000 |
| 8 | Ferrari 250 GT SWB California Spyder | 1961 | 2935 GT | Artcurial | 2015 | $18 500 000 |
| 9 | Ferrari 375 Plus | 1954 | 0384 | Bonhams | 2015 | $18 392 000 |
| 10 | Ferrari 250 LM | 1964 | 0105 | RM Sothebys | 2015 | $17 600 000 |
So what can be deduced from the above list? Firstly the age of each individual vehicle. Not one car was built after the 1960's. The oldest being the Bugatti which was manufactured eighty four years ago. The youngest, the 275 NART Ferrari was built in 1967, almost half a century ago. The predominance of 1950s' and 1960s' era cars is most obvious. These two decades lie almost precisely in the developing history of the automobile. There have been many interesting cars made outside these two decades. So why do vehicles from these two decades dominate our list of the worlds' ten most expensive cars? I believe there are a number of reasons for this situation.
1. 1962 Ferrari 250 GTO
All items that command such high prices contain an intrinsic value. In our list part of this value lies in the rarity of each vehicle. Ferrari models 335S, 290MM and 275 GT/B Speciale were made in numbers of four only per model. The Royale and W196 both had production runs of six vehicles. The 250 California Spyder being the most populous with fifty examples being produced. None of these vehicles are commonplace sights on any roads anywhere. Additionally, ownership of any of the cars on our list brings with it the opportunity to experience first hand the work of some of the greats of automobile design. Think for a moment of the Ferraris that predominate. All embody the genius of the great Italian engineers Jano, Columbo and Lampredi not to mention the design skills of Carrosseria Pinninfarina and the metal working artistry of Scaglietti which brought such exquisite bodywork to realisation.
Similarly with the Bugatti 'Royale'. The Type 41 may well have been a contemporary commercial failure but there can be little doubt that each displays the unique automotive artistry that their creator, Ettore Bugatti became renown.
No better example of how ownership of these prized vehicles affords a connection with automotive greatness than with the Mercedes Benz W196. Cutting edge automotive design, mechanical fuel injection and desmodromic valve actuation were technical advances of the highest order in automotive terms all brought to fruition by a stellar design team led by the incomparable Rudi Ulhenhaut. Added to the fact that Chassis Number '006' is a winner of two grand prix in the hands of five -time world champion Juan Manuel Fangio and it becomes little wonder that it appears third on our list.
The rise in both the popularity and frequency of historic motorsport has also added to the desirability of the type of cars that comprise our list. Events such as the annual Mille Miglia Retrospective, Laguna Seca Historic Races, Goodwood Revival Meeting and the bi-annual Le Mans Classic and Monaco Historics plus a host of other events conducted worldwide have given owners ample opportunity to both use and display their vehicles, often before knowledgeable and adoring crowds. It is not surprising that all the Ferraris concerned are two seaters and as such allow the owner to enjoy many of these experiences with another.
A further facet that allows for the enjoyment of these particular cars is the concours d;elegance circuit. Winning, or in fact even being invited to display at prestigious events at Monterey or the Villa d'Este confers on an owner the acceptance that he or she has a high level of knowledge of automotive greatness not to mention increasing the value of the owners investment. Custodianship of a Ferrari 335Sfor example clearly indicates an understanding of the saga of the Scuderia Ferrari and its founders life long struggle to attain victory on the race tracks of the world. Confirmation of this view lies in the fact that all of the cars on our list were purchased by genuine enthusiasts not those simply interested only in potential capital gains.
As prefaced at the beginning of this article, auction results are the only way to truly establish the value of such vehicle. It must be borne in mind that many similar cars change hands privately at prices rumoured to be higher than those cited on our list. A good example of this being the Bugatti Type 57 SC sold from the estate of enthusiast and leading neurologist Dr Peter Williamson to the Mullins Automotive Museum for a reputed price exceeding $US 40 000 000 although both the price and indeed the identity of the buyer have never been confirmed.
So in light of the above what is likely to be the worlds' most valuable car as opposed to the worlds' most expensive?
The answer to the above question is, I believe in terms of what makes some cars so desirable, blatantly obvious. The car in question being Mercedes Benz 300 SLR, chassis number 004, the 1955 Mille Miglia winner driven by Stirling Moss and so ably navigated by the motoring journalist Denis Jenkinson.
However I am reliably informed that even in the most highly unlikely event of Daimler Benz going into bankruptcy '004' would be the company's very last asset liquidated. So perhaps our list is in some way superfluous. Some things, including great cars are simply priceless.
2. Ferrari 335 S
3. Mercedes Benz W196
4. Ferrari 290 MM
5. Ferrari 275 GTB/4 NART Spider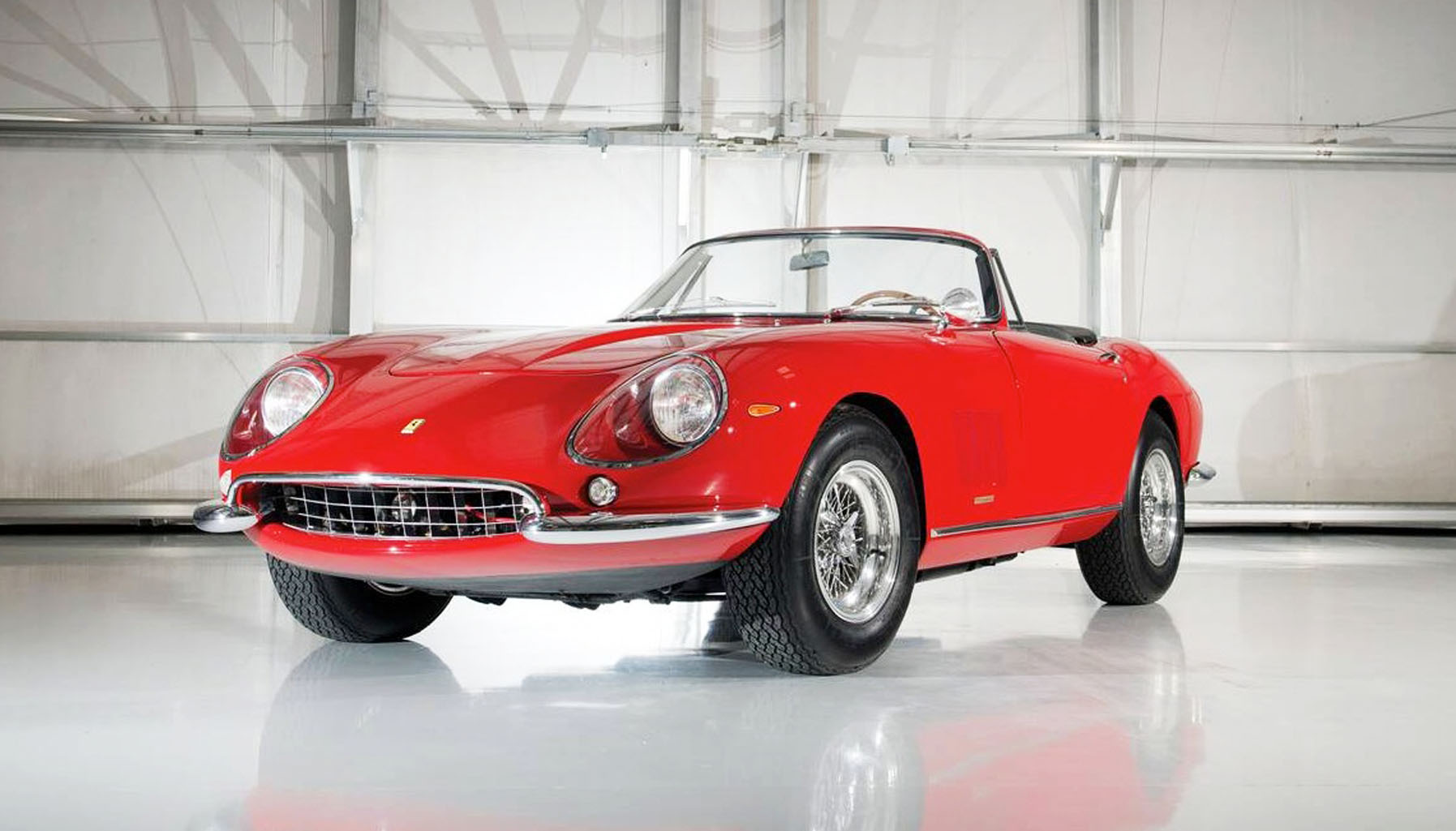 6. Ferrari 275 GTB/C Speciale
7. Bugatti Type 41 Royale Kellner
8. Ferrari 250 GT SWB California Spyder
9. Ferrari 375 Plus​
10. Ferrari 250 LM
March 08, 2016